FEATURED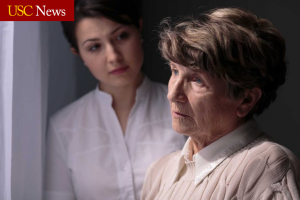 Twenty years ago, a seminal research study suggested that genetically vulnerable women–those with one copy of the ApoE4 gene variant–were 50% more likely to develop Alzheimer's disease than men with the same genetic profile.
In August, LONI researchers published a study in JAMA Neurology that used increased statistical power to reexamine the finding, and discovered something new and surprising about the link between age, gender, and Alzheimer's risk.
Data from more than 57,000 people were used for the study, thanks to the Global Alzheimer's Association Interactive Network (GAAIN), a worldwide big data dementia science initiative.
Click here to view the article in JAMA Neurology.
PUBLICATIONS
Below is a summary of all publications organized by type and year in reverse chronological order since the inception of the LONIR in 1998.
Publications in 2020:
Peer Reviewed Journal Articles – Published
Adhikari BM, Dukart J, Hipp JF, Forsyth A, McMillan R, Muthukumaraswamy SD, Ryan MC, Hong LE, Eickhoff SB, Jahanshad N, Thompson PM, Rowland LM & Kochunov P 2019 Effects of ketamine and midazolam on resting state connectivity and comparison with ENIGMA connectivity deficit patterns in schizophrenia. Hum Brain Mapp, 41(3):767-778. doi: 10.1002/hbm.24838. Epub 2019 Oct 21. PMID: 31633254; PMCID: PMC7267897.
Arellanes IC, Choe N, Solomon V, He X, Kavin B, Martinez AE, Kono N, Buennagel DP, Hazra N, Kim G, D'Orazio LM, McCleary C, Sagare A, Zlokovic BV, Hodis HN, Mack WJ, Chui HC, Harrington MG, Braskie MN, Schneider LS, Yassine HN. Brain delivery of supplemental docosahexaenoic acid (DHA): A randomized placebo-controlled clinical trial. EBioMedicine. 2020;102883
Aydogan DB & Shi Y 2020 Parallel Transport Tractography. IEEE Transactions on Medical Imaging, 1-1.
Barisano G, Sheikh-Bahaei N, Law M, Toga AW & Sepehrband F 2020 Body mass index, time of day, and genetics affect perivascular spaces in the white matter. J Cereb Blood Flow Metab. doi: 10.1177/0271678X20972856. Epub ahead of print. PMID: 33183133.
Bauermeister S, Orton C, Thompson S, Barker RA , Bauermeister JR, Ben-Shlomo Y, Brayne C, Burn D, Campbell A, Calvin C, Chandran S, Chaturvedi N, Chene G, Chessell IP, Corbett A, Davis DHJ, Denis M, Dufouil C, Elliott P, Fox N, Hill D, Hofer SM , Hu MT, Jindra C, Kee F, Kim CH, Kim C, Kivimaki M, Koychev, Lawson RA , Linden GJ, Lyons RA, Mackay C, Matthews PM, McGuiness B, Middleton L, Moody C, Moore K, Na DL, O'Brien JT, Ourselin S, Paranjothy S, Park KS, Porteous DJ, Richards M, Ritchie CW, Rohrer JD, Rossor MN, Rowe JB, Scahill R, Schnier C, Schott JM, Seo SW, South M, Steptoe A, Tabrizi SJ, Tales A, Tillin T, Timpson N, Toga AW, Visser PJ, Wade-Martins R, Wilkinson T, Williams J, Wong A, Gallacher JE 2020 The Dementias Platform UK (DPUK) Data Portal. European Journal of Epidemiology. PMID: 32328990 PMCID: PMC7320955
Cabeen RP, Allman JM, Toga AW. THC exposure is reflected in the microstructure of the cerebral cortex and amygdala of young adults. Cerebral Cortex 2020
Cabeen RP, Glass L, Erwin JM, Hof PR, Toga AW, Allman JM 2020 The connections of the insular VEN area in great apes: A histologically-guided ex vivo diffusion tractography study. Prog Neurobiol. doi: 10.1016/j.pneurobio.2020.101941. Epub ahead of print. PMID: 33159998
Cabeen RP, Toga AW, Allman JM. Frontoinsular cortical microstructure is linked to life satisfaction in young adulthood. Submitted to Brain Imaging and Behavior
Cabeen RP, Toga AW, Laidlaw DH. Tractography Processing with the Sparse Closest Point Transform. Neuroinformatics 2020
Chu SA, Flagan TM, Staffaroni AM, Jiskoot LC, Deng J, Spina S, Zhang L, Sturm VE, Yokoyama JS, Seeley WW, Papma JM, Geschwind DH, Rosen HJ, Boeve BF, Boxer AL, Heuer HW, Forsberg LK, Brushaber DE, Grossman M, Coppola G, Dickerson BC, Bordelon YM, Faber K, Feldman HH, Fields JA, Fong JC, Foroud T, Gavrilova RH, Ghoshal N, Graff-Radford NR, Hsiung GR, Huey ED, Irwin DJ, Kantarci K, Kaufer DI, Karydas AM, Knopman DS, Kornak J, Kramer JH, Kukull WA, Lapid MI, Litvan I, Mackenzie IRA, Mendez MF, Miller BL, Onyike CU, Pantelyat AY, Rademakers R, Marisa Ramos E, Roberson ED, Carmela Tartaglia M, Tatton NA, Toga AW, Vetor A, Weintraub S, Wong B, Wszolek ZK; ARTFL/LEFFTDS Consortium, Van Swieten JC, Lee SE. Brain volumetric deficits in MAPT mutation carriers: a multisite study. Ann Clin Transl Neurol. doi: 10.1002/acn3.51249. Epub ahead of print. PMID: 33247623
Dennis EL, Caeyenberghs K, Hoskinson KR, Merkley TL, Suskauer SJ, Asarnow RF, Babikian T, Bartnik-Olson B, Bickart K, Bigler ED, Ewing-Cobbs L, Figaji A, Giza CC, Goodrich-Hunsaker NJ, Hodges CB, Irimia A, Königs M, Levin HS, Max JE, Newsome MR, Olsen A, Ryan NP, Schmidt AT, Spruiell MS, Ware AL, Watson CG, Wheeler AL, Yeates KO, Zielinski BA, Kochunov P, Jahanshad N, Thompson PM, Tate DF & Wilde EA 2020 White Matter Disruption after Pediatric Traumatic Brain Injury: Results from the ENIGMA Pediatric Moderate/Severe TBI Working Group. Submitted to Neurology. Preprint available on bioRxiv doi: 10.1101/2020.08.06.237271
Dennis EL, Disner SG, Fani N, Salminen LE, Logue M, Clarke EK, Haswell CC, Averill CL, Baugh LA, Bomyea J, Bruce SE, Cha J, Choi K, Davenport ND, Densmore M, du Plessis S, Forster GL, Frijling JL, Gonenc A, Gruber S, Grupe DW, Guenette JP, Hayes J, Hofmann D, Ipser J, Jovanovic T, Kelly S, Kennis M, Kinzel P, Koch SBJ, Koerte I, Koopowitz S, Korgaonkar M, Krystal J, Lebois LAM, Li G, Magnotta VA, Manthey A, May GJ, Menefee DS, Nawijn L, Nelson SM, Neufeld RWJ, Nitschke JB, O'Doherty D, Peverill M, Ressler KJ, Roos A, Sheridan MA, Sierk A, Simmons A, Simons RM, Simons JS, Stevens J, Suarez-Jimenez B, Sullivan DR, Théberge J, Tran JK, van den Heuvel L, van der Werff SJA, van Rooij SJH, van Zuiden M, Velez C, Verfaellie M, Vermeiren RRJM, Wade BSC, Wager T, Walter H, Winternitz S, Wolff J, York G, Zhu Y, Zhu X, Abdallah CG, Bryant R, Daniels JK, Davidson RJ, Fercho KA, Franz C, Geuze E, Gordon EM, Kaufman ML, Kremen WS, Lagopoulos J, Lanius RA, Lyons MJ, McCauley SR, McGlinchey R, McLaughlin KA, Milberg W, Neria Y, Olff M, Seedat S, Shenton M, Sponheim SR, Stein DJ, Stein MB, Straube T, Tate DF, van der Wee NJA, Veltman DJ, Wang L, Wilde EA, Thompson PM, Kochunov P, Jahanshad N & Morey RA 2019 Altered white matter microstructural organization in posttraumatic stress disorder across 3047 adults: results from the PGC-ENIGMA PTSD consortium. Mol Psychiatry, 10.1038/s41380-019-0631-x. doi: 10.1038/s41380-019-0631-x. Epub ahead of print. PMID: 31857689; PMCID: PMC7302988.
Doucet GE, Labache L, Thompson PM, Joliot M & Frangou S; Alzheimer's Disease Neuroimaging Initiative 2020 Atlas55+: Brain Functional Atlas of Resting-State Networks for Late Adulthood. Cereb Cortex, bhaa321. doi: 10.1093/cercor/bhaa321. Epub ahead of print. PMID: 33188411.
Favre P, Pauling M, Stout J, Hozer F, Sarrazin S, Abé C, Alda M, Alloza C, Alonso-Lana S, Andreassen OA, Baune BT, Benedetti F, Busatto GF, Canales-Rodríguez EJ, Caseras X, Chaim-Avancini TM, Ching CRK, Dannlowski U, Deppe M, Eyler LT, Fatjo-Vilas M, Foley SF, Grotegerd D, Hajek T, Haukvik UK, Howells FM, Jahanshad N, Kugel H, Lagerberg TV, Lawrie SM, Linke JO, McIntosh A, Melloni EMT, Mitchell PB, Polosan M, Pomarol-Clotet E, Repple J, Roberts G, Roos A, Rosa PGP, Salvador R, Sarró S, Schofield PR, Serpa MH, Sim K, Stein DJ, Sussmann JE, Temmingh HS, Thompson PM, Verdolini N, Vieta E, Wessa M, Whalley HC, Zanetti MV, Leboyer M, Mangin JF, Henry C, Duchesnay E & Houenou J; ENIGMA Bipolar Disorder Working Group 2019 Widespread white matter microstructural abnormalities in bipolar disorder: evidence from mega- and meta-analyses across 3033 individuals. Neuropsychopharmacology, 2019 Dec;44(13):2285-2293. doi: 10.1038/s41386-019-0485-6. Epub 2019 Aug 21. Erratum in: Neuropsychopharmacology. 2019 Sep 16;: PMID: 31434102; PMCID: PMC6898371.
Grasby KL, Jahanshad N, Painter JN, Colodro-Conde L, Bralten J, Hibar DP, Lind PA, Pizzagalli F, Ching CRK, McMahon MAB, Shatokhina N, Zsembik LCP, Thomopoulos SI, Zhu AH, Strike LT, Agartz I, Alhusaini S, Almeida MAA, Alnæs D, Amlien IK, Andersson M, Ard T, Armstrong NJ, Ashley-Koch A, Atkins JR, Bernard M, Brouwer RM, Buimer EEL, Bülow R, Bürger C, Cannon DM, Chakravarty M, Chen Q, Cheung JW, Couvy-Duchesne B, Dale AM, Dalvie S, de Araujo TK, de Zubicaray GI, de Zwarte SMC, den Braber A, Doan NT, Dohm K, Ehrlich S, Engelbrecht HR, Erk S, Fan CC, Fedko IO, Foley SF, Ford JM, Fukunaga M, Garrett ME, Ge T, Giddaluru S, Goldman AL, Green MJ, Groenewold NA, Grotegerd D, Gurholt TP, Gutman BA, Hansell NK, Harris MA, Harrison MB, Haswell CC, Hauser M, Herms S, Heslenfeld DJ, Ho NF, Hoehn D, Hoffmann P, Holleran L, Hoogman M, Hottenga JJ, Ikeda M, Janowitz D, Jansen IE, Jia T, Jockwitz C, Kanai R, Karama S, Kasperaviciute D, Kaufmann T, Kelly S, Kikuchi M, Klein M, Knapp M, Knodt AR, Krämer B, Lam M, Lancaster TM, Lee PH, Lett TA, Lewis LB, Lopes-Cendes I, Luciano M, Macciardi F, Marquand AF, Mathias SR, Melzer TR, Milaneschi Y, Mirza-Schreiber N, Moreira JCV, Mühleisen TW, Müller-Myhsok B, Najt P, Nakahara S, Nho K, Olde Loohuis LM, Orfanos DP, Pearson JF, Pitcher TL, Pütz B, Quidé Y, Ragothaman A, Rashid FM, Reay WR, Redlich R, Reinbold CS, Repple J, Richard G, Riedel BC, Risacher SL, Rocha CS, Mota NR, Salminen L, Saremi A, Saykin AJ, Schlag F, Schmaal L, Schofield PR, Secolin R, Shapland CY, Shen L, Shin J, Shumskaya E, Sønderby IE, Sprooten E, Tansey KE, Teumer A, Thalamuthu A, Tordesillas-Gutiérrez D, Turner JA, Uhlmann A, Vallerga CL, van der Meer D, van Donkelaar MMJ, van Eijk L, van Erp TGM, van Haren NEM, van Rooij D, van Tol MJ, Veldink JH, Verhoef E, Walton E, Wang M, Wang Y, Wardlaw JM, Wen W, Westlye LT, Whelan CD, Witt SH, Wittfeld K, Wolf C, Wolfers T, Wu JQ, Yasuda CL, Zaremba D, Zhang Z, Zwiers MP, Artiges E, Assareh AA, Ayesa-Arriola R, Belger A, Brandt CL, Brown GG, Cichon S, Curran JE, Davies GE, Degenhardt F, Dennis MF, Dietsche B, Djurovic S, Doherty CP, Espiritu R, Garijo D, Gil Y, Gowland PA, Green RC, Häusler AN, Heindel W, Ho BC, Hoffmann WU, Holsboer F, Homuth G, Hosten N, Jack CR Jr, Jang M, Jansen A, Kimbrel NA, Kolskår K, Koops S, Krug A, Lim KO, Luykx JJ, Mathalon DH, Mather KA, Mattay VS, Matthews S, Mayoral Van Son J, McEwen SC, Melle I, Morris DW, Mueller BA, Nauck M, Nordvik JE, Nöthen MM, O'Leary DS, Opel N, Martinot MP, Pike GB, Preda A, Quinlan EB, Rasser PE, Ratnakar V, Reppermund S, Steen VM, Tooney PA, Torres FR, Veltman DJ, Voyvodic JT, Whelan R, White T, Yamamori H, Adams HHH, Bis JC, Debette S, Decarli C, Fornage M, Gudnason V, Hofer E, Ikram MA, Launer L, Longstreth WT, Lopez OL, Mazoyer B, Mosley TH, Roshchupkin GV, Satizabal CL, Schmidt R, Seshadri S, Yang Q; Alzheimer's Disease Neuroimaging Initiative; CHARGE Consortium; EPIGEN Consortium; IMAGEN Consortium; SYS Consortium; Parkinson's Progression Markers Initiative, Alvim MKM, Ames D, Anderson TJ, Andreassen OA, Arias-Vasquez A, Bastin ME, Baune BT, Beckham JC, Blangero J, Boomsma DI, Brodaty H, Brunner HG, Buckner RL, Buitelaar JK, Bustillo JR, Cahn W, Cairns MJ, Calhoun V, Carr VJ, Caseras X, Caspers S, Cavalleri GL, Cendes F, Corvin A, Crespo-Facorro B, Dalrymple-Alford JC, Dannlowski U, de Geus EJC, Deary IJ, Delanty N, Depondt C, Desrivières S, Donohoe G, Espeseth T, Fernández G, Fisher SE, Flor H, Forstner AJ, Francks C, Franke B, Glahn DC, Gollub RL, Grabe HJ, Gruber O, Håberg AK, Hariri AR, Hartman CA, Hashimoto R, Heinz A, Henskens FA, Hillegers MHJ, Hoekstra PJ, Holmes AJ, Hong LE, Hopkins WD, Hulshoff Pol HE, Jernigan TL, Jönsson EG, Kahn RS, Kennedy MA, Kircher TTJ, Kochunov P, Kwok JBJ, Le Hellard S, Loughland CM, Martin NG, Martinot JL, McDonald C, McMahon KL, Meyer-Lindenberg A, Michie PT, Morey RA, Mowry B, Nyberg L, Oosterlaan J, Ophoff RA, Pantelis C, Paus T, Pausova Z, Penninx BWJH, Polderman TJC, Posthuma D, Rietschel M, Roffman JL, Rowland LM, Sachdev PS, Sämann PG, Schall U, Schumann G, Scott RJ, Sim K, Sisodiya SM, Smoller JW, Sommer IE, St Pourcain B, Stein DJ, Toga AW, Trollor JN, Van der Wee NJA, van 't Ent D, Völzke H, Walter H, Weber B, Weinberger DR, Wright MJ, Zhou J, Stein JL, Thompson PM & Medland SE; Enhancing NeuroImaging Genetics through Meta-Analysis Consortium (ENIGMA)—Genetics working group 2020 The genetic architecture of the human cerebral cortex. Science, 367(6484):eaay6690. doi: 10.1126/science.aay6690. PMID: 32193296 PMCID: PMC7295264
Hatton SN, Huynh KH, Bonilha L, Abela E, Alhusaini S, Altmann A, Alvim MKM, Balachandra AR, Bartolini E, Bender B, Bernasconi N, Bernasconi A, Bernhardt B, Bargallo N, Caldairou B, Caligiuri ME, Carr SJA, Cavalleri GL, Cendes F, Concha L, Davoodi-Bojd E, Desmond PM, Devinsky O, Doherty CP, Domin M, Duncan JS, Focke NK, Foley SF, Gambardella A, Gleichgerrcht E, Guerrini R, Hamandi K, Ishikawa A, Keller SS, Kochunov PV, Kotikalapudi R, Kreilkamp BAK, Kwan P, Labate A, Langner S, Lenge M, Liu M, Lui E, Martin P, Mascalchi M, Moreira JCV, Morita-Sherman ME, O'Brien TJ, Pardoe HR, Pariente JC, Ribeiro LF, Richardson MP, Rocha CS, Rodríguez-Cruces R, Rosenow F, Severino M, Sinclair B, Soltanian-Zadeh H, Striano P, Taylor PN, Thomas RH, Tortora D, Velakoulis D, Vezzani A, Vivash L, von Podewils F, Vos SB, Weber B, Winston GP, Yasuda CL, Zhu AH, Thompson PM, Whelan CD, Jahanshad N, Sisodiya SM & McDonald CR 2020 White matter abnormalities across different epilepsy syndromes in adults: an ENIGMA-Epilepsy study. Brain, 143(8):2454-2473. doi: 10.1093/brain/awaa200. PMID: 32814957; PMCID: PMC7567169.
Holleran L, Kelly S, Alloza C, Agartz I, Andreassen OA, Arango C, Banaj N, Calhoun V, Cannon D, Carr V, Corvin A, Glahn DC, Gur R, Hong E, Hoschl C, Howells FM, James A, Janssen J, Kochunov P, Lawrie SM, Liu J, Martinez C, McDonald C, Morris D, Mothersill D, Pantelis C, Piras F, Potkin S, Rasser PE, Roalf D, Rowland L, Satterthwaite T, Schall U, Spalletta G, Spaniel F, Stein DJ, Uhlmann A, Voineskos A, Zalesky A, van Erp TGM, Turner JA, Deary IJ, Thompson PM, Jahanshad N & Donohoe G 2020 The Relationship Between White Matter Microstructure and General Cognitive Ability in Patients With Schizophrenia and Healthy Participants in the ENIGMA Consortium. Am J Psychiatry, 177(6):537-547. doi: 10.1176/appi.ajp.2019.19030225. Epub 2020 Mar 26. PMID: 32212855.
Irwin D, Fedler J, Coffey CS, Caspell-Garcia C, Kang JH, Simuni T, Foroud T, Toga AW, Tanner CM, Kieburtz K, Chahine L, Reimer A, Hutten S, Weintraub D, Mollenhauer B, Galasko DR, Siderowf A, Marek K, Trojanowski JQ, Shaw LM, The Parkinson's Progression Marker Initiative 2020 Evolution of Alzheimer's Disease Cerebrospinal Fluid Biomarkers in Early Parkinson's Disease. Annals of Neurology. https://doi.org/10.1002/ana.25811
Jeon S, Cho JW, Kim H, Evans AC, Hong SB & Joo EY 2020 A five-year longitudinal study reveals progressive cortical thinning in narcolepsy and faster cortical thinning in relation to early-onset, Brain Imaging and Behavior, Feb 2020, PMID# 30392082
Kallianpur KJ, Walker M, Gerschenson M, Shikuma CM, Gangcuangco LMA, Kohorn L, Libutti DE, Nir TM, Jahanshad N, Thompson PM & Paul R 2019 Systemic Mitochondrial Oxidative Phosphorylation Protein Levels Correlate with Neuroimaging Measures in Chronically HIV-Infected Individuals. AIDS Res Hum Retroviruses, 36(1):83-91. doi: 10.1089/AID.2019.0240. Epub 2019 Nov 12. PMID: 31617381; PMCID: PMC6944134.
Kim SY, Liu M, Hong SJ, Toga AW, Barkovich AJ, Xu D & Kim H 2020 Disruption and Compensation of Sulcation-based Covariance Networks in Neonatal Brain Growth after Perinatal Injury. Cereb Cortex. doi: 10.1093/cercor/bhaa181 PMID: 32656563
Kochunov P, Fan F, Ryan MC, Hatch KS, Tan S, Jahanshad N, Thompson PM, van Erp TGM, Turner JA, Chen S, Du X, Adhikari B, Bruce H, Hare S, Goldwaser E, Kvarta M, Huang J, Tong J, Cui Y, Cao B, Tan Y & Hong LE 2020 Translating ENIGMA schizophrenia findings using the regional vulnerability index: Association with cognition, symptoms, and disease trajectory. Hum Brain Mapp, doi: 10.1002/hbm.25045. Epub ahead of print. PMID: 32463560.
Kochunov P, Hong LE, Dennis EL, Morey RA, Tate DF, Wilde EA, Logue M, Kelly S, Donohoe G, Favre P, Houenou J, Ching CRK, Holleran L, Andreassen OA, van Velzen LS, Schmaal L, Villalón-Reina JE, Bearden CE, Piras F, Spalletta G, van den Heuvel OA, Veltman DJ, Stein DJ, Ryan MC, Tan Y, van Erp TGM, Turner JA, Haddad L, Nir TM, Glahn DC, Thompson PM & Jahanshad N 2020 ENIGMA-DTI: Translating reproducible white matter deficits into personalized vulnerability metrics in cross-diagnostic psychiatric research. Hum Brain Mapp, doi: 10.1002/hbm.24998. Epub ahead of print. PMID: 32301246.
Kochunov P, Zavaliangos-Petropulu A, Jahanshad N, Thompson PM, Ryan MC, Chiappelli J, Chen S, Du X, Hatch K, Adhikari B, Sampath H, Hare S, Kvarta M, Goldwaser E, Yang F, Olvera RL, Fox PT, Curran JE, Blangero J, Glahn DC, Tan Y & Hong LE 2020 A White Matter Connection of Schizophrenia and Alzheimer's Disease. Schizophr Bull, sbaa078. doi: 10.1093/schbul/sbaa078. Epub ahead of print. PMID: 32681179.
Koo DK, Kim HR, Kim H, Seong JK & Joo EY 2020 White matter tract-specific alterations in patients with untreated obstructive sleep apnea are associated with neurocognitive impairment, Sleep, 43:3.
Koshiyama D, Fukunaga M, Okada N, Morita K, Nemoto K, Usui K, Yamamori H, Yasuda Y, Fujimoto M, Kudo N, Azechi H, Watanabe Y, Hashimoto N, Narita H, Kusumi I, Ohi K, Shimada T, Kataoka Y, Yamamoto M, Ozaki N, Okada G, Okamoto Y, Harada K, Matsuo K, Yamasue H, Abe O, Hashimoto R, Takahashi T, Hori T, Nakataki M, Onitsuka T, Holleran L, Jahanshad N, van Erp TGM, Turner J, Donohoe G, Thompson PM, Kasai K & Hashimoto R; COCORO 2019 White matter microstructural alterations across four major psychiatric disorders: mega-analysis study in 2937 individuals. Mol Psychiatry, 25(4):883-895. doi: 10.1038/s41380-019-0553-7. Epub 2019 Nov 29. PMID: 31780770; PMCID: PMC7156346.
Kurmukov A, Mussabaeva A, Denisova Y, Moyer D, Jahanshad N, Thompson PM & Gutman BA 2020 Optimizing Connectivity-Driven Brain Parcellation Using Ensemble Clustering. Brain Connect, 10(4):183-194. doi: 10.1089/brain.2019.0722. PMID: 32264696; PMCID: PMC7247040.
Schilling K, Rheault F, Petit L, Hansen C, Nath V, Yeh FC, G, Barakovic M, Rafael-Patino J, Yu T, Fischi-Gomez E, Pizzolato M, Ocampo-Pineda M, Schiavi S, Canales-Rodríguez E, Daducci A, Granziera C, Innocenti G, Thiran JP, Mancini L, Wastling S, Cocozza S, Petracca M, Pontillo G, Mancini M, Vos S, Vakharia V, Duncan J, Melero H, Manzanedo L, Sanz-Morales E, Peña-Melián A, Calamante F, Attyé A, Cabeen R, KorobovaL, Toga, AW, Vijayakumari A, Parker D, Verma R, Radwan A, Sunaert S, Emsell L, De Luca A, Leemans A, Bajada C, Haroon H, Azadbakht H, Chamberland M, Genc S, Tax C, Yeh PH, Srikanchana R, Mcknight C, Yang J, Chen J, Kelly C, Yeh CH, Cochereau J, Maller J, Welton T, Almairac F, Seunarine K, Clark C, Zhang F, Makris N, Golby A, Rathi Y, O'Donnell L, Xia Y, Aydogan D, Shi Y, Fernandes F, Raemaekers M, Warrington S, Michielse S, Ramírez-Manzanares A, Concha L, Aranda R, Meraz M Lerma-Usabiaga G, Roitman L, Fekonja L, Calarco N, Joseph M, Nakua H, Voineskos A, Karan P, Grenier G, Legarreta J, Adluru N, Nair V, Prabhakaran V, Alexander A, Kamagata K, Saito Y, Uchida W, Andica C, Masahiro A, Bayrak R, Wheeler-Kingshott C, D'Angelo E Palesi F, Savini G, Rolandi N, Guevara P, Houenou J, López-López N, Mangin JF, Poupon C, Román C, Vázquez A, Maffei C, Arantes M, Andrade J, Silva S, Raja R, Calhoun V, Caverzasi E, Sacco S, Lauricella M, Pestilli F, Zhan Y, Brignoni-Perez E, Lebel C, Reynolds J, Nestrasil I, Labounek R, Lenglet C, Paulson A, Aulicka S, Heilbronner S, Heuer K, Anderson A, Landman B & Descoteaux M Tractography dissection variability: what happens when 42 groups dissect 14 white matter bundles on the same dataset? Submitted to Nature Communications
La Rocca M, Garner R, Amoroso N, Lutkenhoff E, Monti M, Vespa P, Toga AW, Duncan D 2020 Multiplex networks to characterize seizure development in traumatic brain injury patients. Frontiers in Neuroscience, section Brain Imaging Methods. https://doi.org/10.3389/fnins.2020.591662.
Larivière S, Rodríguez-Cruces R, Royer J, Caligiuri ME, Gambardella A, Concha L, Keller SS, Cendes F, Yasuda C, Bonilha L, Gleichgerrcht E, Focke NK, Domin M, von Podewills F, Langner S, Rummel C, Wiest R, Martin P, Kotikalapudi R, O'Brien TJ, Sinclair B, Vivash L, Desmond PM, Alhusaini S, Doherty CP, Cavalleri GL, Delanty N, Kälviäinen R, Jackson GD, Kowalczyk M, Mascalchi M, Semmelroch M, Thomas RH, Soltanian-Zadeh H, Davoodi-Bojd E, Zhang J, Lenge M, Guerrini R, Bartolini E, Hamandi K, Foley S, Weber B, Depondt C, Absil J, Carr SJA, Abela E, Richardson MP, Devinsky O, Severino M, Striano P, Tortora D, Hatton SN, Vos SB, Duncan JS, Whelan CD, Thompson PM, Sisodiya SM, Bernasconi A, Labate A, McDonald CR, Bernasconi N & Bernhardt BC 2020 Network-based atrophy modeling in the common epilepsies: A worldwide ENIGMA study. Sci Adv, 6(47):eabc6457. doi: 10.1126/sciadv.abc6457. PMID: 33208365; PMCID: PMC7673818.
Liew S-L, Zavaliangos‐Petropulu A, Jahanshad N, Lang CE, Hayward KS, Lohse KR, Juliano JM, Assogna F, Baugh LA, Bhattacharya AK, Bigjahan B, Borich MR, Boyd LA, Brodtmann A, Buetefisch CM, Byblow WD, Cassidy JM, Conforto AB, Craddock RC, Dimyan MA, Dula AN, Ermer E, Etherton MR, Fercho KA, Gregory CM, Hadidchi S, Holguin JA, Hwang DH, Jung S, Kautz SA, Khlif MS, Khoshab N, Kim B, Kim H, Kuceyeski A, Lotze M, MacIntosh BJ, Margetis JL, Mohamed FB, Piras F, Ramos‐Murguialday A, Richard G, Roberts P, Robertson AD, Rondina JM, Rost NS, Sanossian N, Schweighofer N, Seo NJ, Shiroishi MS, Soekadar SR, Spalletta G, Stinear CM, Suri A, Kwong W, Tang W, Thielman GT, Vecchio D, Villringer A, Ward NS, Werden E, Westlye LT, Winstein C, Wittenberg, GF Wong KA, Yu C, Cramer SC & Thompson PM, The ENIGMA Stroke Recovery Working Group 2020 Big data neuroimaging to study brain–behavior relationships after stroke, Human Brain Mapping, 1– 20. https://doi.org/10.1002/hbm.25015
Liu M, Duffy B, Sun Z, Toga AW, Barkovich AJ, Xu D & Kim H 2020 Deep Learning of Cortical Surface Features Using Graph-Convolution Predicts Neonatal Brain Age and Neurodevelopmental Outcome. 2020 17th ISBI 1335-1338 IEEE. doi: 10.1109/ISBI45749.2020.9098556
Lutkenhoff ES, Shrestha V, Tejeda JR, Real C, McArthur DL, Duncan D, La Rocca M, Garner R, Toga AW, Vespa PM & Monti MM 2020 Early brain biomarkers of post-traumatic seizures: initial report of the multicentre epilepsy bioinformatics study for antiepileptogenic therapy (EpiBioS4Rx) prospective study. J Neurol Neurosurg Psychiatry. doi: 10.1136/jnnp-2020-322780. PMID: 32848013
Lynch KM, Cabeen RP, Toga AW & Clark K 2020 Magnitude and timing of major white matter tract maturation from infancy through adolescence with NODDI. NeuroImage 212: 116672
Mackin RS, Insel PS, Landau S, Bickford D, Morin R, Rhodes E, Tosun D, Rosen HJ, Butters M, Aisen P, Raman R, Saykin A, Toga AW, Jack Jr C, Koeppe R, Weiner MW, Nelson C, the Alzheimer's Disease Neuroimaging Initiative & the ADNI Depression Project 2020 Late Life Depression is Associated with Reduced Cortical Amyloid Burden: Findings from the ADNI Depression Project. Biologial Psychiatry. https://doi.org/10.1016/j.biopsych.2020.06.017
Marino S, Zhao Y, Zhou N, Zhou Y, Toga AW, Zhao L, Jian Y, Yang Y, Chen Y, Wu Q, Wild J, Cummings B, Dinov ID 2020 Compressive Big Data Analytics: An ensemble meta-algorithm for high-dimensional multisource datasets. PLOS One. https://doi.org/10.1371/journal.pone.0228520
Miyagawa T, Brushaber D, Syrjanen J, Kremers W, Fields J, Frosberg LK, Heuer HW, Knopman D, Kornak J, Boxer A, Rosen HJ, Boeve BF, Appleby B, Bordelon Y, Bove J, Brannelly P, Caso C, Coppola G, Dever R, Dheel C, Dickerson B, Dickinson S, Dominguez S, Domoto-Reilly K, Faber K, Ferrell J, Fishman A, Fong J, Foroud T, Gavrilova R, Gearhart D, Ghazanfari B, Ghoshal N, Goldman JS, Graff-Radford J, Graff-Radford N, Grant I, Grossman M, Haley D, Hsiung R, Huey E, Irwin D, Jones D, Jones L, Kantarci K, Karydas A, Kaufer D, Kerwin D, Kraft R, Kramer J, Kukull W, Litvan I, Lucente D, Lungu C, Mackenzie I, Maldonado M, Manoochehri M, McGinnis S, McKinley E, Mendez MF, Miller B, Multani N, Onyike C, Padmanabhan J, Pantelyat A, Pearlman R, Petrucelli L, Potter M, Rademakers R, Ramos EM, Rankin K, Rascovsky K, Roberson ED, Rogalski E, Sengdy P, Shaw L, Tartaglia MC, Tatton N, Taylor J, Toga AW, Trojanowski JQ, Wang P, Weintraub S, Wong B & Wszolek Z 2020 Utility of the global CDR® plus NACC FTLD rating and development of scoring rules: Data from the ARTFL/LEFFTDS Consortium. Alzheimers Dement, 16(1):106-117. DOI: 10.1002/alz.12033. PMID: 31914218 PMCID: PMC7202045
Mollenhauer B, Dakna M, Liu TY, Galasko D, Foroud T, Zetterberg H, Schade S, Gera RG, Wang W, Gao F, Kruse N, Frasier M, Chahine LM, Coffey CS, Singleton AB, Simuni T, Weintraub D, Seibyl J, Toga AW, Tanner CM, Kieburtz K, Marek K, Siderowf A, Cedarbaum JM, Hutten SJ, Trenkwalder C, Graham D 2020 Validation of Serum Neurofilament Light Chain as a Biomarker of Parkinson's Disease Progression. Movement Disorders. doi: 10.1002/mds.28206 PMID: 32798333
Moreau CA, Urchs SGW, Kuldeep K, Orban P, Schramm C, Dumas G, Labbe A, Huguet G, Douard E, Quirion PO, Lin A, Kushan L, Grot S, Luck D, Mendrek A, Potvin S, Stip E, Bourgeron T, Evans AC, Bearden CE, Bellec P, Jacquemont S. Mutations associated with neuropsychiatric conditions delineate functional brain connectivity dimensions contributing to autism and schizophrenia. Nat Commun. 2020 Oct 19;11(1):5272. doi: 10.1038/s41467-020-18997-2. PMID: 33077750; PMCID: PMC7573583.
Moyer D, Ver Steeg G, Tax CMW & Thompson PM 2020 Scanner invariant representations for diffusion MRI harmonization. Magn Reson Med [Internet]. 2020 Oct 1;84(4):2174–89. Available from: https://doi.org/10.1002/mrm.28243
Ning K, Zhao L, Franklin M, Matloff W, Batta I, Arzouni N, Sun F, & Toga AW 2020 Parity is associated with cognitive function and brain age in both females and males. Scientific Reports. PMID: 32269255 PMCID: PMC7142076
Patel V, Liu CJ, Shiroishi MS, Hurth K, Carmichael JD, Zada G, Toga AW 2020 Ultra-high field magnetic resonance imaging for localization of corticotropin-secreting pituitary adenomas. Neuroradiology. 62(8):1051-1054. doi: 10.1007/s00234-020-02431-x. PMID: 32306052
Piras F, Piras F, Abe Y, Sri Agarwal M, Anticevic A, Ameis S, Arnold P, Bargalló N, Batistuzzo MC, Benedetti F, Beucke J-C, Boedhoe PSW, Irene Bollettini I, Brem S, Calvo A, Cho KIK, Dallaspezia S, Dickie E, Ely BA, Fan S, Fouche J-P, Gruner P, Gürsel DA, Hauser T, Hirano Y, Hoexter MQ, Iorio M, James A, Reddy J, Kaufmann C, Koch K, Kochunov P, Kwon JS, Lazaro L, Lochner C, Marsh R, Nakagawa A, Nakamae T, Narayanaswamy JC, Sakai Y, Shimizu E, Simon D, Simpson HB, Soreni N, Stämpfli P, Stern ER, Szeszko P, Takahashi J, Venkatasubramanian G, Wang Z, Yun J-Y, ENIGMA OCD Working Group, Stein DJ, Jahanshad N, Thompson PM, van den Heuvel OA & Spalletta G 2020 White Matter Microstructure and its Relation to Clinical Features of Obsessive-Compulsive Disorder: Findings from the ENIGMA OCD Working Group. Mol Psychiatry, Preprint in biorXiv doi: https://doi.org/10.1101/855916, (in press).
Qi R, Luo Y, Zhang L, Weng Y, Surento W, Jahanshad N, Xu Q, Yin Y, Li L, Cao Z, Thompson PM & Lu GM 2020 FKBP5 haplotypes and PTSD modulate the resting-state brain activity in Han Chinese adults who lost their only child. Transl Psychiatry, 10(1):91. doi: 10.1038/s41398-020-0770-5. PMID: 32170058; PMCID: PMC7070023.
Qi R, Luo Y, Zhang L, Weng Y, Surento W, Xu Q, Jahanshad N, Li L, Cao Z, Lu GM & Thompson PM 2020 Decreased functional connectivity of hippocampal subregions and methylation of the NR3C1 gene in Han Chinese adults who lost their only child. Psychol Med, 1-10. doi: 10.1017/S0033291720000045. Epub ahead of print. PMID: 31983347.
Radua J, Vieta E, Shinohara R, Kochunov P, Quidé Y, Green MJ, Weickert CS, Weickert T, Bruggemann J, Kircher T, Nenadić I, Cairns MJ, Seal M, Schall U, Henskens F, Fullerton JM, Mowry B, Pantelis C, Lenroot R, Cropley V, Loughland C, Scott R, Wolf D, Satterthwaite TD, Tan Y, Sim K, Piras F, Spalletta G, Banaj N, Pomarol-Clotet E, Solanes A, Albajes-Eizagirre A, Canales-Rodríguez EJ, Sarro S, Di Giorgio A, Bertolino A, Stäblein M, Oertel V, Knöchel C, Borgwardt S, du Plessis S, Yun JY, Kwon JS, Dannlowski U, Hahn T, Grotegerd D, Alloza C, Arango C, Janssen J, Díaz-Caneja C, Jiang W, Calhoun V, Ehrlich S, Yang K, Cascella NG, Takayanagi Y, Sawa A, Tomyshev A, Lebedeva I, Kaleda V, Kirschner M, Hoschl C, Tomecek D, Skoch A, van Amelsvoort T, Bakker G, James A, Preda A, Weideman A, Stein DJ, Howells F, Uhlmann A, Temmingh H, López-Jaramillo C, Díaz-Zuluaga A, Fortea L, Martinez-Heras E, Solana E, Llufriu S, Jahanshad N, Thompson P, Turner J, van Erp T; ENIGMA Consortium collaborators. Increased power by harmonizing structural MRI site differences with the ComBat batch adjustment method in ENIGMA. Neuroimage, 218:116956. doi: 10.1016/j.neuroimage.2020.116956. Epub 2020 May 26. PMID: 32470572; PMCID: PMC7524039.
Sarabi MS, Khansari MM, Zhang J, Kushner-Lenhoff S, Gahm JK, Qiao Y, Kashani AH & Shi Y 2020 3D Retinal Vessel Density Mapping with OCTA- Angiography. IEEE Journal of Biomedical and Health Informatics, 1-1.
Sepehrband F, Barisano G, Sheikh-Bahaei N, Choupan J, Cabeen RP, Lynch KM, Crawford M, Lan H, Mack W, Chui H, Ringman J, Toga AW. Volumetric Distribution of Perivascular Space in Relation to Mild Cognitive Impairment. Under revision at Neurobiology of Aging
Simuni T, Brumm M, Uribe L, Caspell-Garcia C, Coffey C, Alcalay R, Trojanowski J, Shaw L, Seibyl J, Singleton A, Toga AW, Galasko D, Foroud T, Nudleman K, Tosun-Turgut D, Poston K, Weintraub D, Mollenhauer B, Tanner CM, Kieburtz K, Chahine LM, Reimer A, Hutten S, Bressman S, Marek K & Parkinson's Progression Markers Initiative Investigators 2020 Clinical and Dopamine Transporter Imaging Characteristics of Leucine- Rich Repeat Kinase 2 (LRRK2) and Glucosylceramidase Beta (GBA) Parkinson's Disease Participants in the Parkinson's Progression Markers Initiative: A Cross-Sectional Study. Mov Disord, 35(5):833-44. PMID: 32073681 PMCID: PMC7231646
Sta Cruz S, Dinov ID, Herting MM, Gonzalez-Zacarias C, Kim H, Toga AW & Sepehrband F 2020 Imputation Strategy for Reliable Regional MRI Morphological Measurements. Neuroinformatics, 18:4, 59-70, PMID:31054076.
Sun Z, Seo JW, Park HJ, Lee JY, Kwak MY, Kim Y, Lee JY, Park JW, Kang WS, Ahn JH, Chung JW & Kim H 2020 Cortical reorganization following auditory deprivation predicts cochlear implant performance in postlingually deaf adults, Human Brain Mapping, 10.1002/hbm.25219
TomaszewskiN, LeeM, HeX, MackWJ, QuinnJF, BraskieMN, Yassine Effect of APOE genotype on plasma DHA, EPA and AA and hippocampal volume in the ADCS-sponsored DHA clinical trial. Journal of Alzheimer's Disease. 2020;74(3):975-990
Tubi M, Feingold FW, Kothapalli D, Hare ET, King KS, Thompson PM & Braskie MN. ADNI 2020 White matter hyperintensities and their relationship to cognition: effects of segmentation algorithm. NeuroImage, 206:116327.
van Velzen LS, Kelly S, Isaev D, Aleman A, Aftanas LI, Bauer J, Baune BT, Brak IV, Carballedo A, Connolly CG, Couvy-Duchesne B, Cullen KR, Danilenko KV, Dannlowski U, Enneking V, Filimonova E, Förster K, Frodl T, Gotlib IH, Groenewold NA, Grotegerd D, Harris MA, Hatton SN, Hawkins EL, Hickie IB, Ho TC, Jansen A, Kircher T, Klimes-Dougan B, Kochunov P, Krug A, Lagopoulos J, Lee R, Lett TA, Li M, MacMaster FP, Martin NG, McIntosh AM, McLellan Q, Meinert S, Nenadić I, Osipov E, Penninx BWJH, Portella MJ, Repple J, Roos A, Sacchet MD, Sämann PG, Schnell K, Shen X, Sim K, Stein DJ, van Tol MJ, Tomyshev AS, Tozzi L, Veer IM, Vermeiren R, Vives-Gilabert Y, Walter H, Walter M, van der Wee NJA, van der Werff SJA, Schreiner MW, Whalley HC, Wright MJ, Yang TT, Zhu A, Veltman DJ, Thompson PM, Jahanshad N & Schmaal L 2019 White matter disturbances in major depressive disorder: a coordinated analysis across 20 international cohorts in the ENIGMA MDD working group. Mol Psychiatry, 25(7):1511-1525. doi: 10.1038/s41380-019-0477-2. Epub 2019 Aug 30. PMID: 31471575; PMCID: PMC7055351.
Villalón-Reina JE, Martínez K, Qu X, Ching CRK, Nir TM, Kothapalli D, Corbin C, Sun D, Lin A, Forsyth JK, Kushan L, Vajdi A, Jalbrzikowski M, Hansen L, Jonas RK, van Amelsvoort T, Bakker G, Kates WR, Antshel KM, Fremont W, Campbell LE, McCabe KL, Daly E, Gudbrandsen M, Murphy CM, Murphy D, Craig M, Emanuel B, McDonald-McGinn DM, Vorstman JAS, Fiksinski AM, Koops S, Ruparel K, Roalf D, Gur RE, Eric Schmitt J, Simon TJ, Goodrich-Hunsaker NJ, Durdle CA, Doherty JL, Cunningham AC, van den Bree M, Linden DEJ, Owen M, Moss H, Kelly S, Donohoe G, Murphy KC, Arango C, Jahanshad N, Thompson PM & Bearden CE 2019 Altered white matter microstructure in 22q11.2 deletion syndrome: a multisite diffusion tensor imaging study. Mol Psychiatry, 25(11):2818-2831. doi: 10.1038/s41380-019-0450-0. Epub 2019 Jul 29. PMID: 31358905; PMCID: PMC6986984.
Wang K, Shou Q, Ma S, Liebeskind D, Qiao X, Saver J, Salamon N, Kim H, Yu Y, Xie Y, Zaharchuk G, Scalzo F & Wang DJJ 2020 Deep Learning Detection of Penumbral Tissue on Arterial Spin Labeling in Stroke, Stroke, 51:2, 489-97.
Xia Y & Shi Y 2020 Groupwise track filtering via iterative message passing and pruning. NeuroImage 221, 117147.
Zavaliangos-Petropulu A, Nir TM, Thomopoulos SI, Reid RI, Bernstein MA, Borowski B, Jack CR Jr, Weiner MW, Jahanshad N & Thompson PM 2019 Diffusion MRI Indices and Their Relation to Cognitive Impairment in Brain Aging: The Updated Multi-protocol Approach in ADNI3. Front Neuroinform, 13:2. doi: 10.3389/fninf.2019.00002. PMID: 30837858; PMCID: PMC6390411.
Zavaliangos-Petropulu A, Tubi MA, Haddad E, Zhu A, Braskie MN, Jahanshad N, Thompson PM & Liew S-L Testing a convolutional neural network-based hippocampal segmentation method in a stroke population.
Peer Reviewed Journal Articles – Submitted
Cheng Y, Shen W, Xu J, Amey R, Huang L, Zhang X, Li J, Akhavan C, Duffy BA, Jiang W, Liu M & Kim H 2020 Whole-brain functional connectivity neuromarkers uncover the cognitive recovery scheme for overt hepatic encephalopathy after liver transplantation, European Journal of Radiology, submitted.
Duffy BA, Zhao L, Sepehrband F, Min J, Wang DJJ, Shi Y, Toga AW & Kim H 2020 Retrospective motion artifact correction of structural MRI images using deep learning improves the quality of cortical surface reconstructions, NeuroImage, submitted
Liu M, Lepage C, Kim SY, Jeon S, Kim SH, Yuan S, Surento W, Kim J, Jahanshad N, Styner MA, Toga AW, Barkovich AB, Xu D & Kim H 2020 A Publicly Available Pipeline for Neonatal Pial Surface Reconstruction for Cortical Morphometry: Evaluation Using Multisite Dataset, Frontiers in Neuroscience, submitted.
Xu F, Liu M, Kim SY, Ge X, Zhang Z, Tang Y, Lin X, Toga AW, Liu S & Kim H 2020 Morphological development and structural covariance network of the human fetal cortical plate during the early second trimester. Cerebral Cortex, submitted.
Yan L, Park HR, Kezirian EJ, Yookm S, Joo EY & Kim H 2020 Altered regional cerebral blood flow in obstructive sleep apnea is associated with sleep fragmentation and oxygen desaturation, Journal of Cerebral Blood Flow & Metabolism, submitted.
Books
Imaging Anatomy – Brain and Spine 2020 Elsevier, Osborn AG, Salzman KL, Anderson JS, Toga AW, Law M, Ross J, Moore KR [ed].
Abstracts & Proceedings
Bouchard HC, Sun D, Dennis EL, Disner SG, Elman J, Silva A, Velez C, Newsome MR, Troyanskaya M, Davenport ND, Sponheim SR, Scheibel RS, Wade BSC, Franz CE, Kremen WS, Coleman MJ, Williams W, Levin HS, Geuze E, Koerte IK, Adamson MM, Coimbra R, Grant G, Shutter L, George MS, Zafonte R, McAllister T, Shenton ME, Stein M, Thompson PM, Wilde EA, Tate DF, Sotiras A & Morey RA 2020 White Matter Microstructural Abnormalities in Military-related Traumatic Brain Injury: Results from an ENIGMA Military Brain Injury Mega-Analysis. OHBM 2020, Montreal, Canada.
Bonet-Carne E, Hutter J, Palombo M, Pizzolato M, Sepehrband F & Zhang F, editors 2020 Computational Diffusion MRI: MICCAI Workshop, Shenzhen, China, October 2019 (Mathematics and Visualization). Springer Nature, 2020, 1st Edition.
Bright J, Zhu AH, Salminen LE, Thompson PM & Jahanshad N 2020 White matter microstructural deficits in 364 adults with a history of suicide attempts. OHBM 2020, Montreal, Canada.
Cabeen R, Allman J & Toga A 2020 THC exposure and differential microstructure of the cerebral cortex and amygdala in young adults. 26th Annual Meeting of the Organization for Human Brain Mapping, June 23 – July 3, 2020.
Cabeen RP, Immonen R, Harris NG, Gröhn O, Smith G, Manninen E, Garner R, Duncan D, Pitkänen A & Toga AW 2020 Apr 3 A Computational Diffusion MRI Framework for Biomarker Discovery in a Rodent Model of Post-Traumatic Epileptogenesis. In 2020 IEEE 17th International Symposium on Biomedical Imaging (ISBI) (pp. 1013-1017). IEEE. doi:10.1109/ISBI45749.2020.9098575
Cabeen R, Laidlaw D & Toga A 2020 Stick Stippling for Direct 3D Visualization of Diffusion MRI Fiber Orientations and Density. 26th Annual Meeting of the Organization for Human Brain Mapping, June 23 – July 3, 2020.
Cabeen RP & Toga AW 2020 Reinforcement Tractography: A Hybrid Approach for Robust Segmentation of Complex Fiber Bundles. ISBI 2020: 999-1003
Cabeen RP, Immonen RJ, Harris NG, Gröhn O, Smith G, Manninen E, Garner R, Duncan D, Pitkänen A & Toga AW 2020 A Computational Diffusion MRI Framework for Biomarker Discovery in a Rodent Model of Post-Traumatic Epileptogenesis. ISBI 2020: 1013-1017
Cabeen RP, Laidlaw DH & Toga AW 2020 Stick Stippling for Joint 3D Visualization of Diffusion MRI Fiber Orientations and Density. MICCAI Workshop on Computational Diffusion MRI 2020
Chai Y, Liu M, Zang C, Duffy BA & Kim H 2021 Learning to synthesize cortical morphological changes using graph conditional variational autoencoder, ISBI 2021, submitted.
Chai Y, Simon JP, Liu M & Kim H 2021 Surgical outcome predictions using temporal cortical morphological changes in MRI-negative temporal lobe epilepsy, 2021 Vancouver, BC, Canada, submitted
Dennis EL, Caeyenberghs K, Asarnow RF, Babikian T, Bartnik-Olson B, D Bigler ED, Giza AFAC, Goodrich-Hunsaker NJ, Hodges CB, Hoskinson K, Königs M, Levin H, Hannah M Lindsey HM, Abigail Livny A, Max JE, Merkley T, Newsome MR, Olsen AO, Ryan NP, Spruiell MS, Suskauer SJ, Thomopoulos SI, Ware AL, Watson CG, Wheeler AL, Yeates KO, Zielinski BA, Thompson PM, Tate DF & Wilde EA 2020 White Matter Disruption after Pediatric Moderate/Severe TBI: Results from the ENIGMA Pediatric msTBI Working Group, submitted to INTS 2020. Preprint on bioRxiv: https://www.biorxiv.org/content/10.1101/2020.08.06.237271v1
Duffy BA, Simon JP, Li Y, Toga AW, Muhlhofer WG, Knowlton RC & Kim H 2020 FDG-PET imaging shows mesiotemporal hypometabolism in MRI-negative temporal lobe epilepsy, ISMRM 2020, Sidney, Australia
Duffy BA, Toga AW & Kim H 2020 Gradient Artifact Correction for Simultaneous EEG- fMRI using Denoising Autoencoders. ISBI 2020: 1-4
Farazi M, Zhan L, Lepore N, Thompson PM & Wang Y 2020 A Univariate Persistent brain network Feature based on the aggregated cost of cycles from the nested filtration network. In: 2020 IEEE 17th International Symposium on Biomedical Imaging (ISBI). 2020. p. 1–5. doi: 10.1109/ISBI45749.2020.9098716. http://gsl.lab.asu.edu/archive/ISBI_2020_MohammadFarazi/index.html
Islem T, Liu M, Cabeen RP & Kim H 2021 Alteration of tractography based brain network in sleep apnea, ISMRM 2021, Vancouver, Canada, submitted
Jann K, Kim H, Wang DJJ, for the Alzheimer's Disease Neuroimaging Initiative 2020 fMRI complexity is associated with tau-PET and cognitive decline in Alzheimer's disease, ISMRM 2020, Sidney, Australia
Lawrence KE, Nabulsi L, Santhalingam V, Abaryan Z, Villalon-Reina JE, Ba Gari I, Zhu AH, Haddad E, John JP, Venkatasubramanian G, Jahanshad N & Thompson PM 2020 Advanced diffusion-weighted MRI metrics more sensitively detect white matter changes associated with age in the UK Biobank, EMBC 2020, Montreal, Canada.
Lawrence KE, Nabulsi L, Santhalingam V, Abaryan Z, Villalon-Reina JE, Nir TM, Ba Gari I, Zhu AH, Haddad E, Muir AM, Jahanshad N,\ & Thompson PM 2020 Advanced diffusion-weighted MRI metrics detect sex differences in aging among 15,000 adults in the UK Biobank. SIPAIM 2020, Lima, Peru. Preprint on bioRxiv: https://www.biorxiv.org/content/10.1101/2020.09.18.304345v1
Lee M, Liu M & Kim H 2021 Normative modeling of morphometrical alterations for preterm neonates on brain surfaces, ISMRM 2021, Vancouver, Canada, submitted
Liu M, Duffy BA, Sun Z, Toga AW, Barkovich AJ, Xu D & Kim H 2020 Deep Learning of Cortical Surface Features Using Graph-Convolution Predicts Neonatal Brain Age and Neurodevelopmental Outcome. ISBI 2020: 1335-1338
Lynch K, Cabeen R & Toga A 2020 Optimization of NODDI subcortical intrinsic parallel diffusivity across development. 26th Annual Meeting of the Organization for Human Brain Mapping, June 23 – July 3, 2020.
Lynch K, Page K, Toga A & Clark K 2020 The effect of body mass on hippocampal shape across childhood and adolescence. 26th Annual Meeting of the Organization for Human Brain Mapping, June 23 – July 3, 2020.
Lynch K, Sepehrband F & Toga A 2020 Shape analysis of hippocampal subfields in patients with mild cognitive impairment. 26th Annual Meeting of the Organization for Human Brain Mapping, June 23 – July 3, 2020.
Matloff W, Zhao L, Ning K, Arzouni N, Gahm J, Shi Y, Neu S & Toga A 2020 Association of mild cognitive impairment and hippocampal shape across five cohorts. 26th Annual Meeting of the Organization for Human Brain Mapping, June 23 – July 3, 2020.
Monnig MA, Monti PM, Tashima K, Gullet JM, Porges E, Jahanshad N, Thompson P, Nir T & Cohen RA 2020 Alcohol Use Is Associated with Degradation of Brain White Matter in HIV Infection, CROI 2020, Boston, United States.
Moreau C, Huguet G, Urchs S, Sharmarke H, Modenato C, Kumar K, Douard E, Dos Santos Silva A, Linden D, Lippe S, Bearden CE, Maillard AM, Thompson PM, Bellec P & Jacquemont S 2020 High-risk psychiatric mutations affect functional connectivity along parsimonious dimensions shared across genomic loci, OHBM 2020, Montreal, Canada.
Moyer DC, ver Steeg G, Tax C & Thompson P 2020 Overview of Scanner Invariant Representations, submitted to MIDL 2020, Montréal, Canada.
Nabulsi L, Lawrence KE, Santhalingam V, Abaryan Z, Boyle CP, Villalon-Reina JE, Nir TM, Ba Gari I, Zhu AH, Haddad E, Muir AM, Jahanshad N & Thompson PM 2020 Exogenous Sex Hormone Effects on Brain Microstructure in Women: A Diffusion MRI study in the UK Biobank, SIPAIM 2020, Lima, Peru.
Nabulsi L, Lawrence KE, Santhalingam V, Abaryan Z, Villalon-Reina JE, Ba Gari I, Zhu AH, Haddad E, John JP, Venkatasubramanian G, Jahanshad N & Thompson PM 2020 Sex and hormone replacement therapy influence aging trajectories when using advanced diffusion-weighted MRI metrics in the UK Biobank (N=8,863), submitted to EMBC 2020, Montréal, Canada.
Nir TM, Salminen LE, Villalon-Reina JE, Tubi MA, Thomopoulos SI, Maiti P, Braskie M, Thompson PM & Jahanshad N 2020 Hippocampal Subfield Microstructure Abnormalities Mediate Associations between Tau Burden and Memory Performance, AAIC 2020, Amsterdam, Netherlands.
Nir TM, Villalon-Reina JE, Thomopoulos SI, Maiti P, Reid RI, Bernstein MA, Jack Jr CR, Thompson PM & Jahanshad N 2020 Improved Neurite Density Estimation in Alzheimer's Disease with Multi-Tissue Multicompartment Diffusion MRI Modeling, EMBC 2020.
Nir TM, Villalon-Reina JE, Zhu A, Salminen LE, Thomopoulos SI, Tubi MA, Maiti P, Thompson PM & Jahanshad N 2020 Hippocampal Microstructural Abnormalities in Cognitively Impaired and Amyloid Positive Individuals, OHBM 2020, Montreal, Canada.
Sepehrband F & Toga A 2020 WMH and PVS mapping from clinical MRI using semi-supervised multi-modal convolutional neural network. 26th Annual Meeting of the Organization for Human Brain Mapping, June 23 – July 3, 2020.
Simon JP, Duffy BA, Li Y, Toga AW, Muhlhofer WG, Knowlton RC & Kim H 2020 Extratemporal cortical morphological changes and hypometabolism revealed in radiological MRI-negative temporal lobe epilepsy, ISMRM 2020, Sidney, Australia
Simon JP, Li Y, Muhlhofer WG, Knowlton RC, Chai Y & Kim H 2021 Ipsilateral Cortical FDG-PET hypometabolism found in Temporal Lobe Epilepsy patients, ISMRM 2021, Vancouver, BC, Canada, submitted.
Stripelis D, Ambite JL, Lam P & Thompson P 2021 Scaling Neuroscience Research Using Federated Learning, submitted to ISBI 2021, Nice, France.
Thomopoulos SI, Nir TM, Villalon-Reina JE, Jahanshad N & Thompson PM 2020 Diffusion MRI metrics of brain microstructure in Alzheimer's disease: Boosting disease sensitivity with multi-shell imaging and advanced preprocessing, AAIC 2020, Amsterdam, Netherlands.
Villalón-Reina JE, Moreau C, Nir TM, Jahanshad N, Simons Variation in Individuals Project Consortium, Lippe S, Maillard A, Romascano D, Draganski B, Bearden CE, Thompson PM & Jacquemont S 2020 Altered White Matter Microstructure in Carriers of 16p11.2 Copy Number Variants. SOBP 2020.
Villalón-Reina JE, Moreau C, Nir TM, Jahanshad N, Simons Variation in Individuals Project Consortium, Lippe S, Maillard A, Romascano D, Draganski B, Bearden CE, Thompson PM & Jacquemont S 2020 Altered neurite density and dispersion in the white matter of carriers of 16p11.2 copy number variants, ECNP 2020, Utrecht, Netherlands.
Villalon-Reina JE, Nir TM, Thomopoulos SI, Salminen LE, Jahanshad N, Fick R, Frigo M, Deriche R, Thompson PM and ADNI 2020 Tracking microstructural biomarkers of Alzheimer's disease via advanced multi-shell diffusion MRI scalar measures, ISMRM 2020.
Villalón-Reina JE, Nir TM, Thomopoulos SI, Salminen LE, Jahanshad N & Thompson PM 2020 Evaluating NODDI-based biomarkers of Alzheimer's disease, AAIC 2020, Amsterdam, Netherlands.
Wang K, Shou Q, Ma S, Liebeskin D, Qiao X, Saver J, Salamon N, Yu S, Kim H, Yu Y, Xie Y, Zaharchuk G, Scalzo F & Wang DJJ 2020 Deep Learning Detection of Penumbral Tissue on Arterial Spin Labeling in Stroke, ISMRM 2020, Sidney, Australia
Yin A, Liu M, Toga AW, Xu D, Barkovich J & Kim H 2020 Prematurity-related brain injuries disrupt thalamocortical reciprocal growth, ISMRM 2020, Sidney, Australia
Yook S, Gupte C, Han C, Park HR, Joo EY & Kim H 2021 Obstructive sleep apnea hypopnea syndrome classification based on Xception deep-learning neural network and nasal airflow, electrocardiogram, heart rate and oxygen saturation, OHBM 2021, Seoul, Korea, submitted
Yook S, Park HR, Han C, Joo EY & Kim H 2021 Predicting sleep electroencephalogram-based brain age using Densenet and analyze the association of aging acceleration with obstructive sleep apnea, Sleep 2021, Seattle, submitted
Yuan S, Liu M, Yang J, Toga AW, Barkovich AJ, Xu D & Kim H 2020 Mapping the spatiotemporal developmental pattern of the cortex and its adjacent white matter for preterm neonates using MRI, ISMRM 2020, Sidney, Australia
Zhang R, Park HR, Kim H, Qin G, Joo EY & Yan L 2020 Brain regional hemodynamic alterations in obstructive sleep apnea using dynamic susceptibility contrast MRI, ISMRM 2020, Sidney, Australia
Zhang W, Thompson PM, Wang YL & Zhan L 2020 Deep Representation Learning For Multimodal Brain Networks, MICCAI 2020, Lima, Peru. Preprint on arXiv: https://arxiv.org/pdf/2007.09777.pdf